Contact
If you have any questions or comments, we would love to hear from you.
For general information, get in touch by phone on +31 (0)174 23800 or e-mail us at info@growersunited.nl. For general questions of a financial nature, contact us at finance@growersunited.nl
Download here the pdf for the company data
Cooperatie Growers United U.A.
Visitor and postal address
Honderdland 899
2676 LV Maasdijk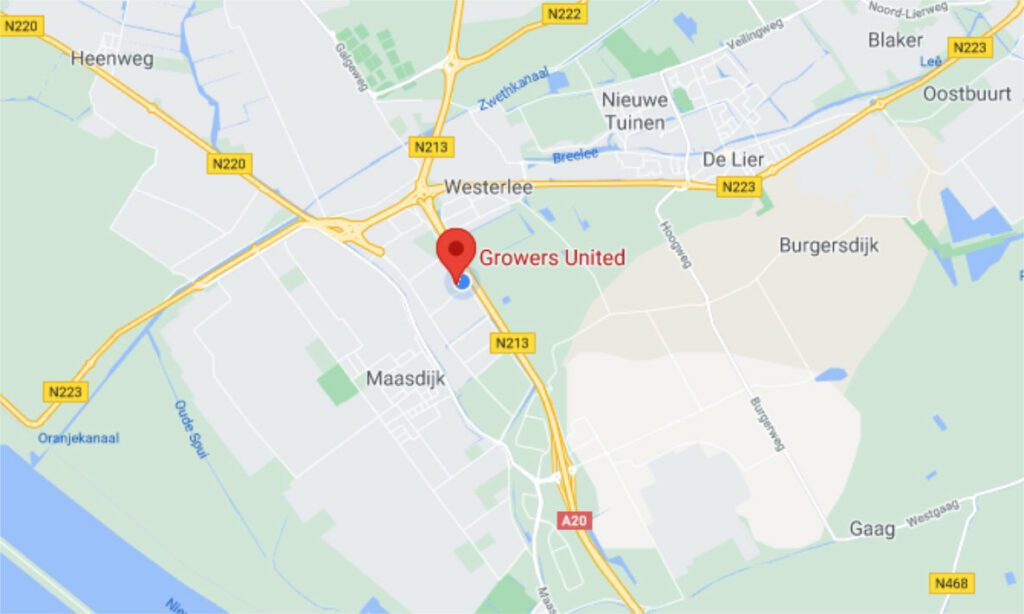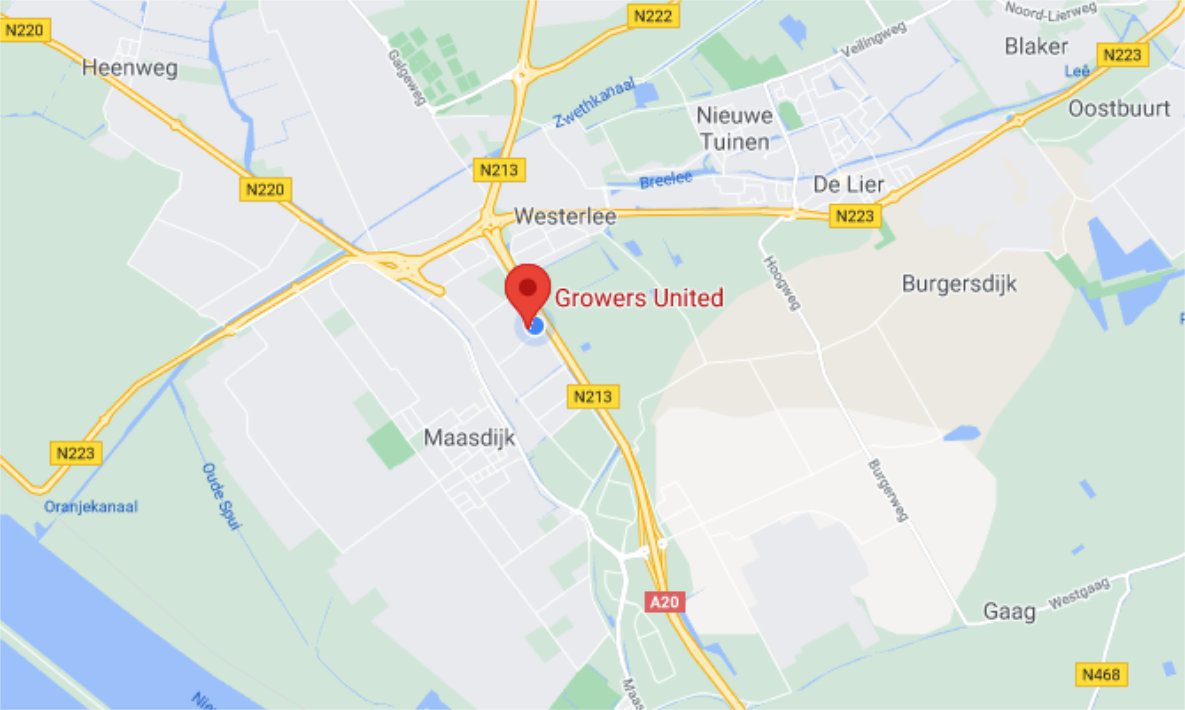 Our packaging facilities
Growers United Maasdijk BV
Visitor and postal address
Honderdland 899
2676 LV Maasdijk
Growers United De Lier BV
Visitor address*
Scheeweg 9
2678 NT De Lier
Growers United NH BV
Visitor and postal address
Marktweg 8
1681 NM Zwaagdijk
*Postal adress the same as Maasdijk

Contact details
Tel: +31 174 238 000
Email: info@growersunited.nl

Contact details
T: +31(0)174 525 660
E: info@prominent-tomatoes.nl
Contact details
T: +31(0)6 132 528 92
E: info@paprico.nl