Our members specialise in growing vegetables in greenhouses: tomatoes, cucumbers, sweet peppers and aubergines. The thread running through everything we do at Growers United is doing business together. Our 56 members are not just members of the cooperative they are also co-owners. Each member has shares in the cooperative. Together they have invested in a new packaging facility with fully automated packaging lines on which our vegetables are packed to each customer's specifications.
achieving more together
Our growers work closely with each other. They share expertise on crops and buy in things like inputs and energy jointly.
But sometimes that collaboration goes a lot further. For example, two tomato growers recently switched to growing cucumbers as this was more suited to the size of their businesses. They are being intensively supported in this by the experienced cucumber growers at Green Diamonds.
In addition, six members recently joined forces to do business together and to prepare for the future. This will provide ample opportunities for growth, both for the businesses and for their staff. This is also a good option for growers who have no successors. By merging with another member, a grower can ensure that their business will continue. A great source of energy.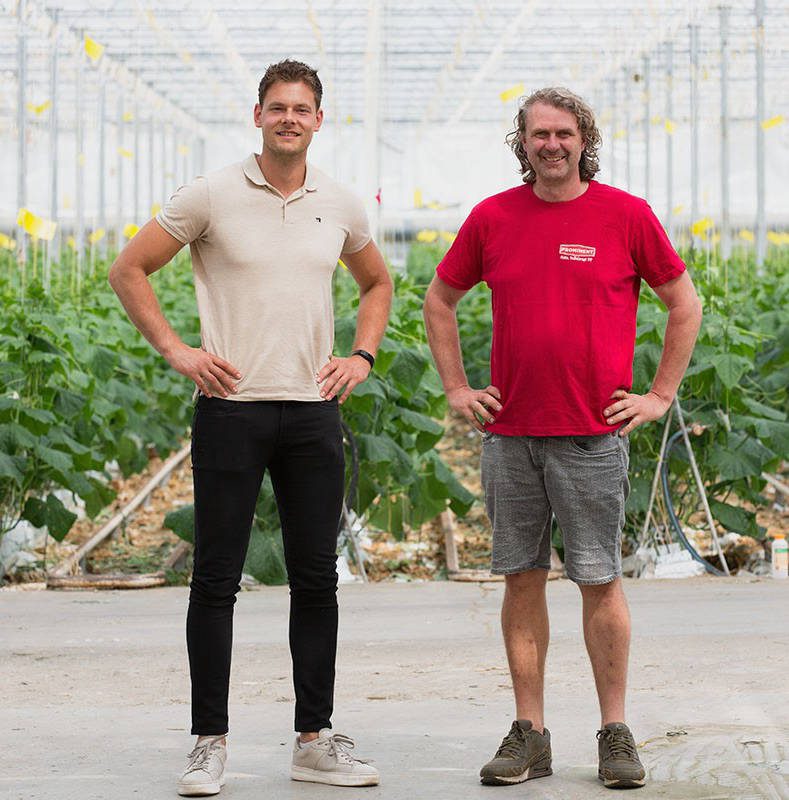 joint growing operations
Do you have no successor to take over from you? Then why not consider joining our cooperative provided you are a good match for the Growers United strategy. We are always looking for innovative solutions that will help us stay at the top of our game.
the mebers of
growers united
share knowledge and experience
make good use of a robust network
have a cooperative mindset: they are open and supportive of each other
are fully committed to our strict quality standards
do business together