Where we stand today
Good, usable water is increasingly scarce, including in the Netherlands. For years now, our growers have excelled at being efficient and sparing in their use of water. Nearly all growers have mapped out their on-site water flows. This shows where we can make further improvements to (virtually) close the water cycle at growers' companies.
Rainwater is collected and used to irrigate the plants. This rainwater is purified first and enriched with nutrients for the plants. Any water that is not absorbed by plants is collected and reused. In some cases, a small quantity of water ends up having to be discharged. When that happens, this water is purified first. Thirteen of our growers have a water buffer in place for extreme rainfall.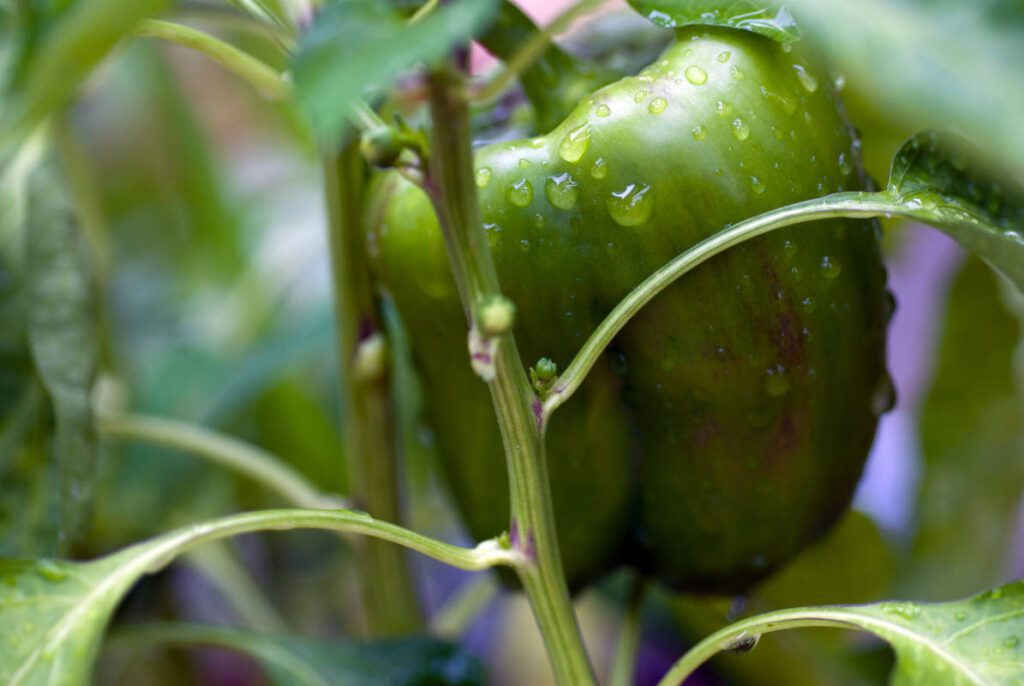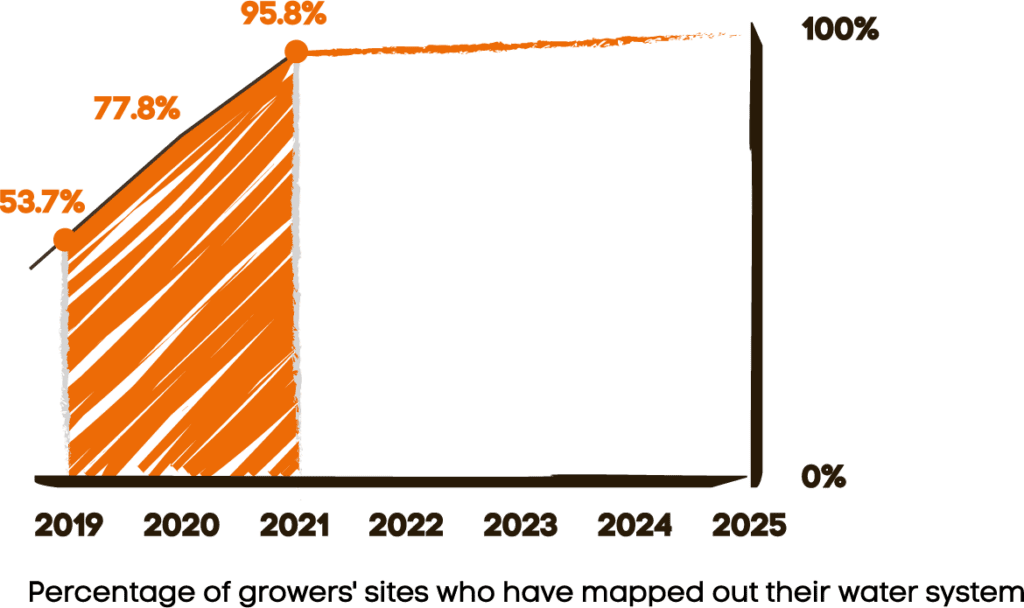 By 2025, all growers
have full insight into
their water flows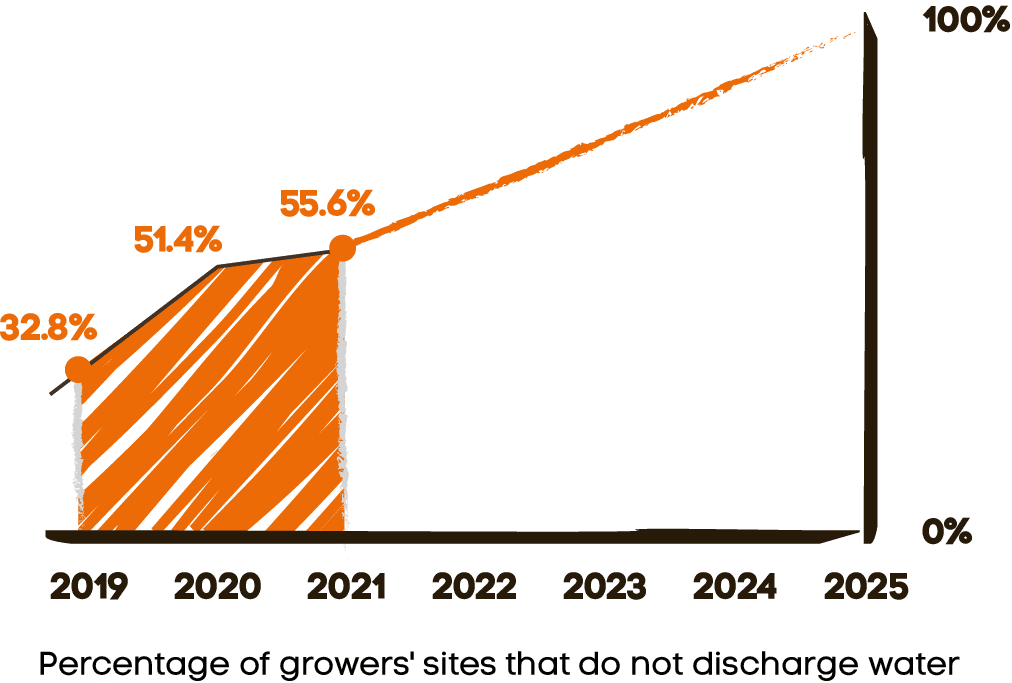 By 2025, all growers' sites will be monitoring their water cycle
How we will make it happen
Our aim is for all our growers to have a fully closed water cycle by 2025, which means that all the water will be collected and reused. A key step in making this happen is to identify all the water flows and run a leak check at each company.
Where needed and possiblem our member companies have committed to providing space for a water buffer for temporary storage of excess rainwater. This will prevent flooding. Our growers always work in close collaboration with local water authorities on these kinds of projects.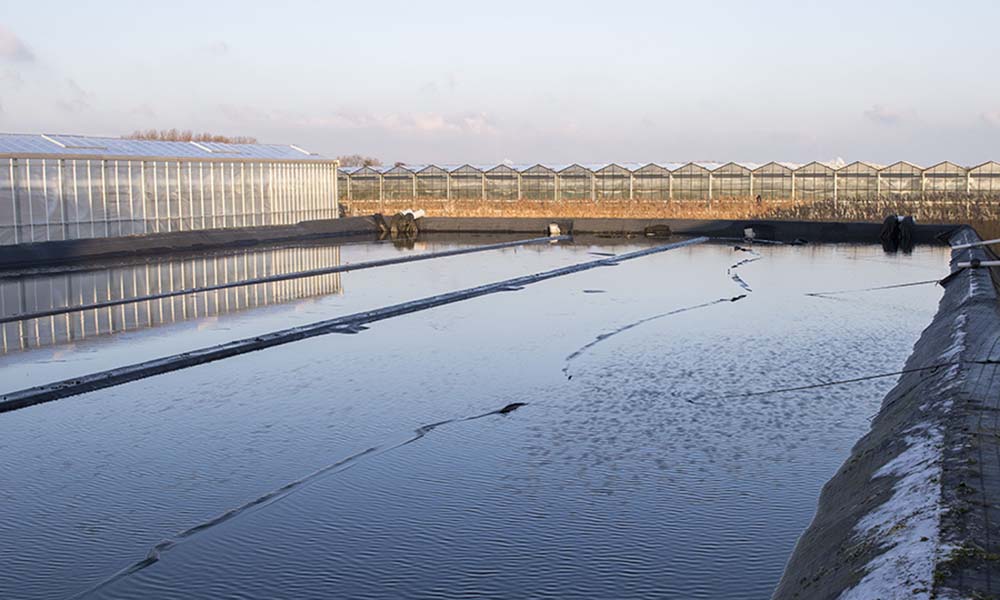 Greenbrothers, an aubergine grower in Zevenbergen, stores water underground. This means that not a single drop is wasted if his reservoir is full or if it overflows in the event of extreme rainfall. In a dry period, the rainwater stored underground is pumped up to the surface, filtered and used to water the aubergine plants.
residual
water
Pointed pepper grower Van der Lans and aubergine grower Van Duijn De Jong in Dinteloord use residual water from beet sugar production. Sugar beet are roughly 70% water. The Cosun sugar factory purifies the water released from the beets and stores the cleaned water in underground tanks. From there it runs through pipes to the growing sites where they use it to water their plants.