Every customer has their own requirements, including when it comes to the best packaging for their products. At three sites, we have our harvested vegetables processed and ready for shipping within 24 hours.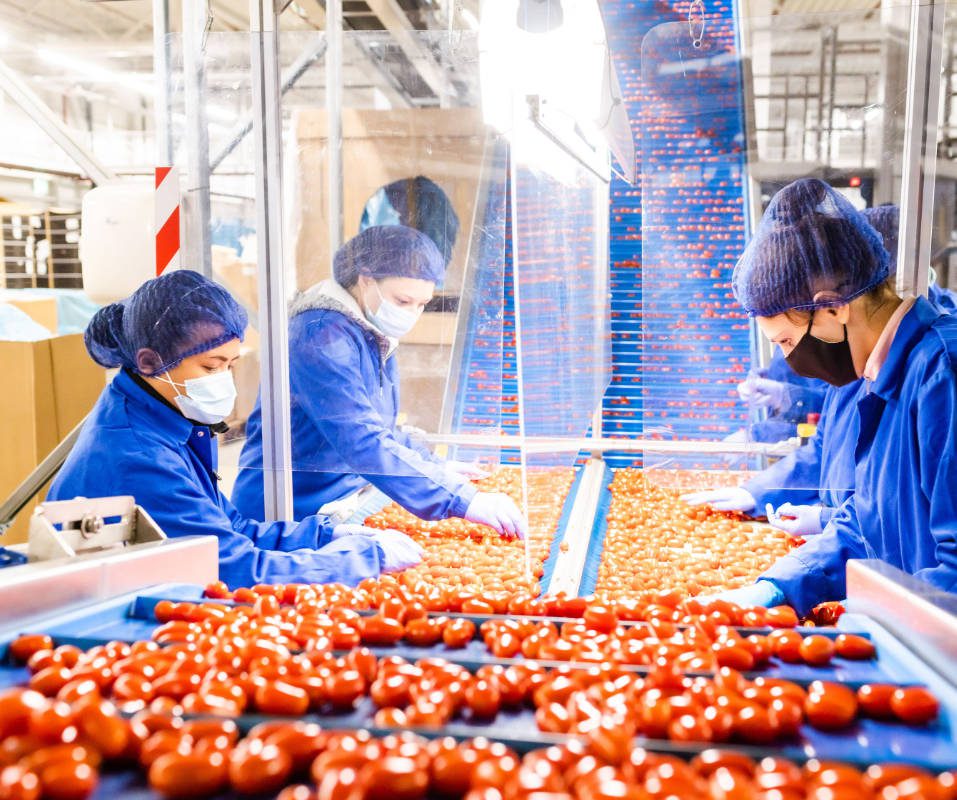 efficient
We have just opened a brand-new packing facility in Maasdijk along the A20 motorway. Thanks to its fully automated packaging lines, millions of packs of tomatoes, aubergines, sweet pointed peppers and cucumbers will soon be finding their way to the customer every year. With the latest technologies and automation, we can meet the wishes of retailers, food markets and other customers even faster.
Besides our packaging facility in Maasdijk, we also have sites in De Lier and Andijk. At the De Lier site we only pack tomatoes; our blocky peppers are packed in Andijk.
quality control
Our products are checked for quality, appearance and shelf-life. The inspectors share their inspection reports online with our growers and our sales department. But they don't just write reports. They also make recommendations to the growers on ways to improve the quality and shelf-life of their products. Additionally, they are responsible for processing customer complaints.