Our growers are true family businesses. Their knowledge is passed down through the generations: from grandparent to parent to children, and so on. With a high level of expertise, they work hard every day to grow the best vegetables. They know everything about their product.
And they are true entrepreneurs they prepare for the future by growing and grasping opportunities as they arise.
meet

our growers
Meet Luc, Richard, and Marcel van der Knaap. Richard and Marcel are brothers, and Luc is Richard's son. Together they run a tomato nursery. Luc started working in the nursery while he was at school and joined it full-time when he left school. He became co-owner in January 2018.
The business recently merged with fellow member Oussoren Trostomaten. As a result, it has grown to 26 hectares in size and is now trading under the name Roots. For Luc, the merger has created a solid foundation for further growth. It will also allow him to continue to run his business jointly for many years to come, as Stefan and Jasper Oussoren are younger than his father and uncle.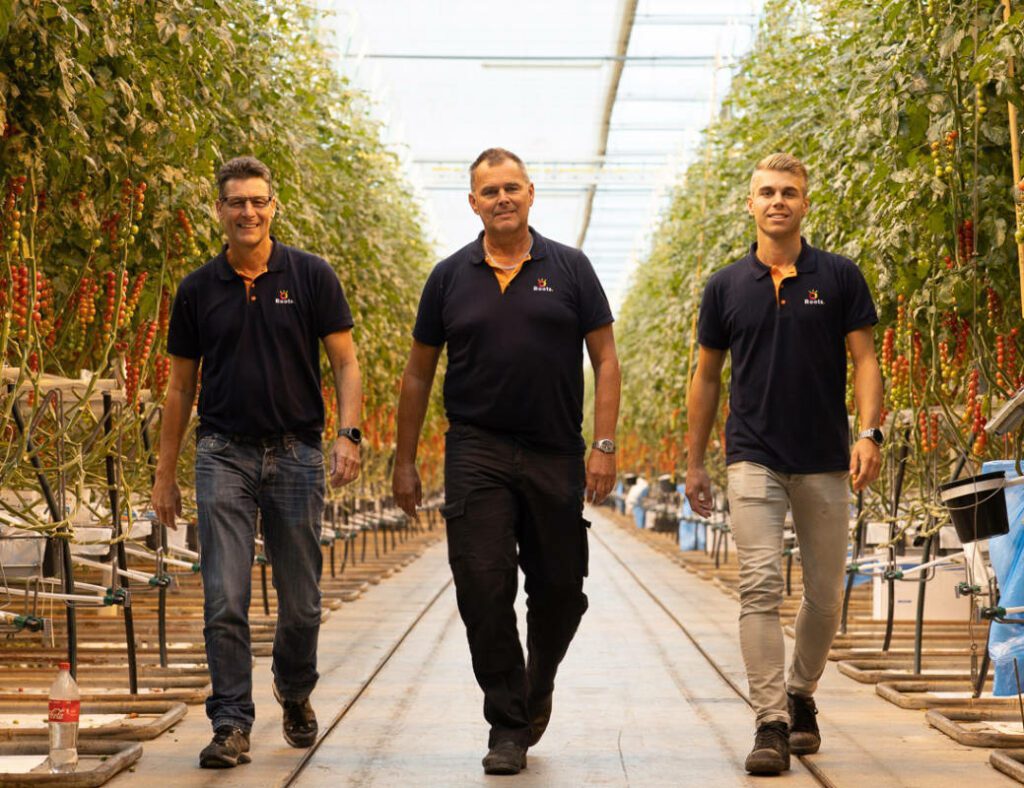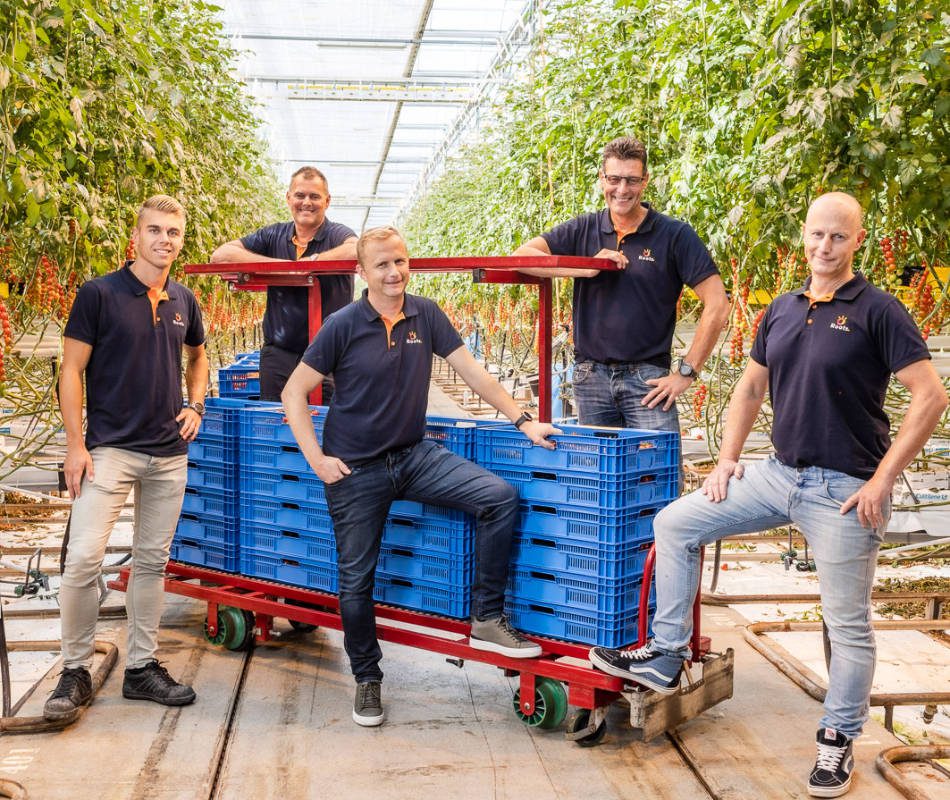 entrepreneurs

of the future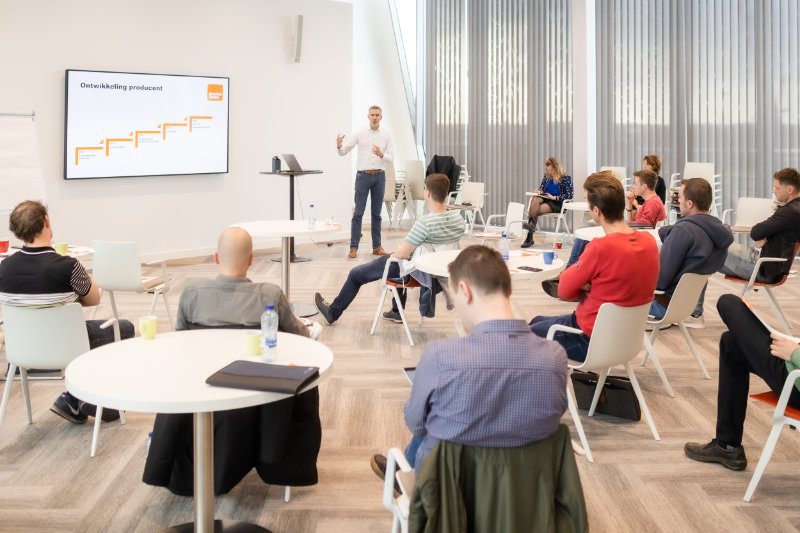 In our Futureproof programme, the focus is on developing our entrepreneurs, their businesses and the cooperative as a whole. This programme is all about the future: what knowledge will our entrepreneurs need between now and 2030?
We have a separate group for our young entrepreneurs called Under 40. Together they develop knowledge and share experiences and ideas on succession, forms of cooperation and strengthening their own businesses.
our
crops
All our products: sweet peppers, tomatoes, aubergines, and cucumbers are grown in greenhouses. They perform best under a glass roof. That's because you can give the plants exactly what they need in a greenhouse. And it's sustainable, too, because our greenhouses are modern and equipped with the very latest technology. Growers are always looking for new, smarter ways to grow their crops. But also ways to improve the flavour. So they constantly trial different varieties in their quest to find an even better flavour.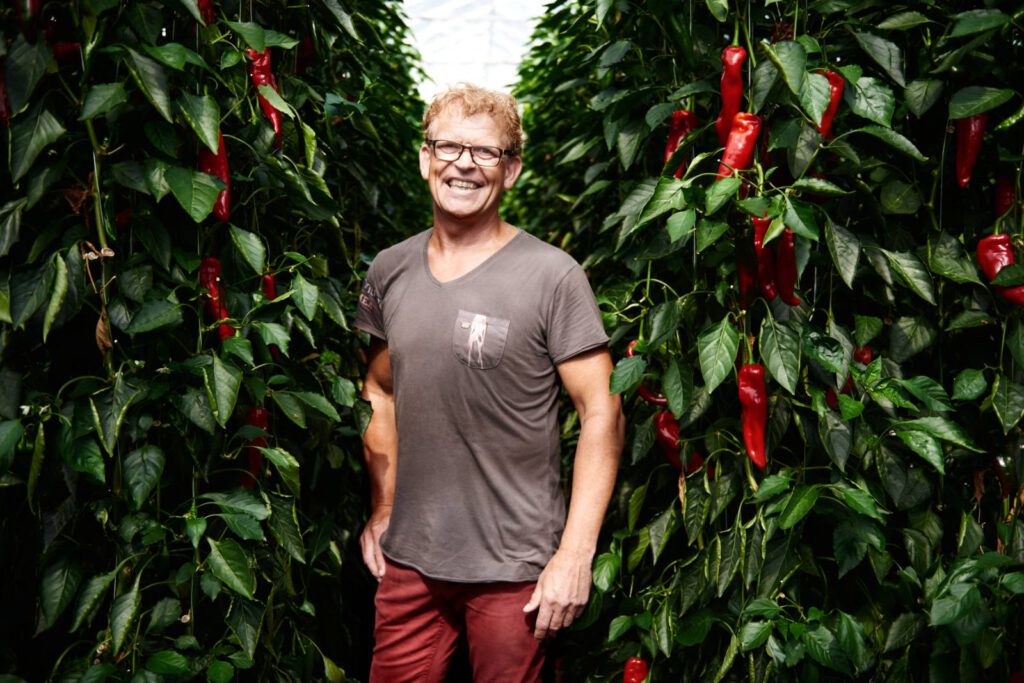 it doesn't get

fresher than this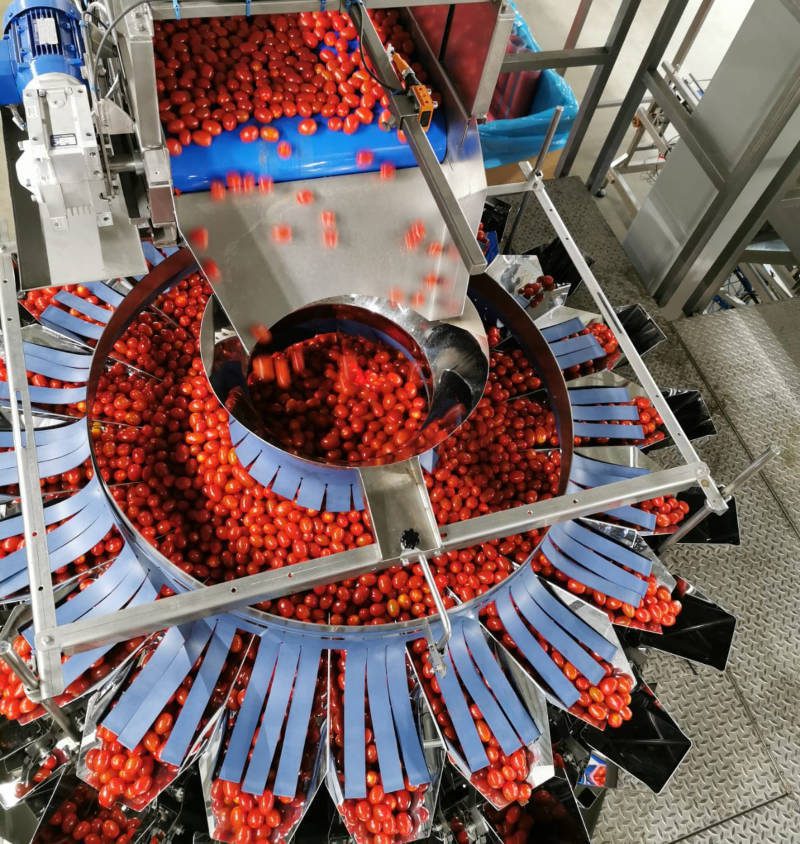 After harvesting, the growers get their products ready for collection. The crates are picked up the same day and taken to the packaging facility where the products are packed in consumer packs. The retailer then picks up the packaged products and they are on the retailer's shelves within 24 hours.
It doesn't get fresher than this.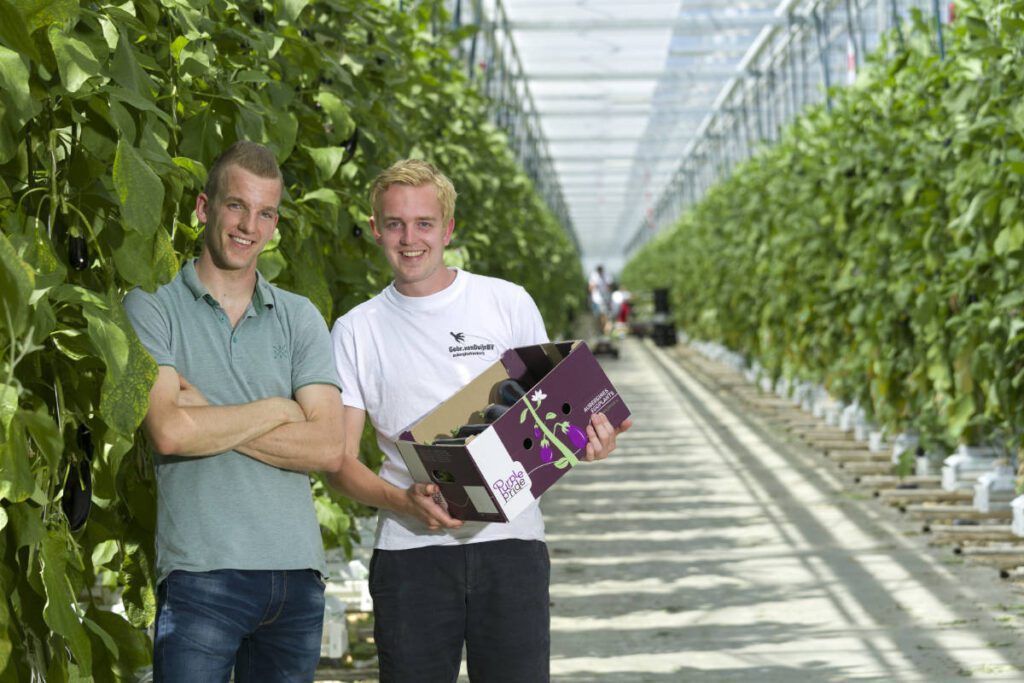 Tom and Luuk join our Young Potential programme. In this programme we provide young successors with mentoring and support on running a modern nursery. The subjects we cover range from autonomous growing to robotisation to answering the question 'What type of entrepreneur am I?'. It also gives participants a great opportunity to get to know other young entrepreneurs.