Where are we now
Greenhouses have to be heated. But preferably not with natural gas, or at least with as little fossil fuel as possible. Our growers are working hard to save energy and make the energy that is needed to heat the greenhouses more sustainable. This can include Combined Heat and Power (CHP); efficient energy plants on the cultivation farms that produce heat as well as electricity and CO2. Or growing using residual heat from industry. And heating with geothermal energy "" which is on the rise.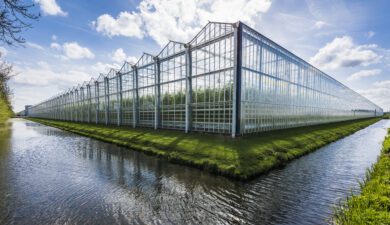 The CO2 emissions of greenhouse horticulture in the Netherlands will already be 23% lower in 2021 than they were in 2016. Our members use sustainable heat for 37% of the cultivation area. This percentage will increase over the years to come since 80% of our growers are connected to a heat cooperative or a sustainable initiative. duurzaam initiatief.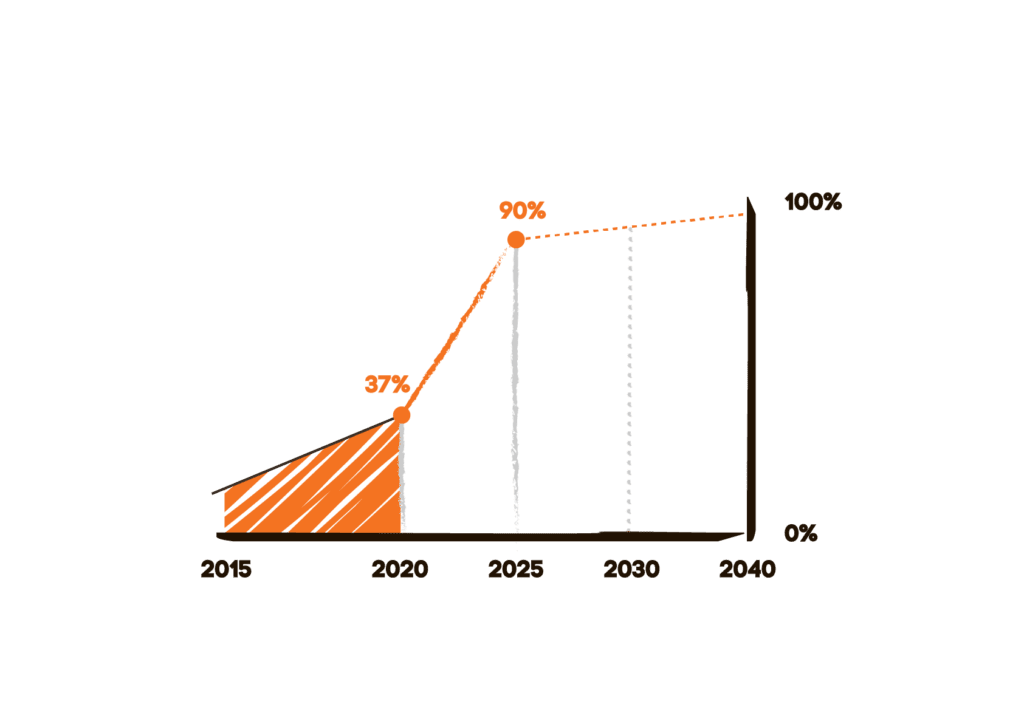 Our goal by 2025 is
for 90% of members
with acces to
sustainable heat.
How we tackle this
We already have many different ongoing sustainability initiatives within our cooperative to achieve our goals. For example, most barn roofs at our growers already have solar panels installed. There are a whopping 4340 solar panels on the roof of the Growers United building. But there are plenty more other examples among our growers of sustainable energy. Here are a few examples.
Aubergine growers Gebr. van Duijn and tomato growers Van Adrichem Nurseries heat their greenhouses in Westdorpe entirely with residual heat from the Yara fertiliser factory. Fifty-five million m3 of natural gas is reused each year in the horticultural area around Terneuzen. This is the equivalent of the annual gas consumption of 35,000 households.
Geothermal energy is a sustainable, clean source of energy. It helps our growers save on energy and reduce CO2 emissions..
Tomato grower Marcel van der Knaap, for example, supplies 6.5 million kilos of tomatoes per year. His nursery in Honselersdijk is a member of the Trias Westland project. that uses geothermal heat to heat greenhouses. A heating network with multiple sources is being constructed in the region to increase the security of supply. Roots will fill 30% of the heat requirement of the Honselersdijk location with geothermal energy.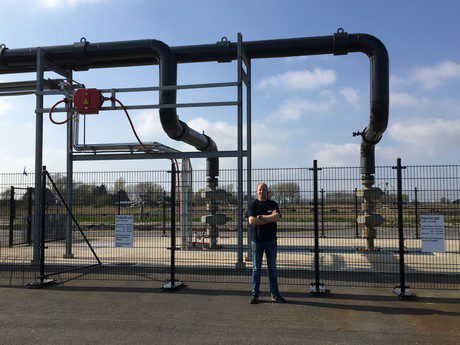 Using geothermal heat in greenhouses is a sound and sustainable method of heating. At the moment it's an investment, but Van der Knaap anticipates that this form of greening will be essential for us to continue supplying our products.