water
Drought is another factor we have to bear in mind even in the Netherlands, because good, usable water is becoming increasingly scarce. Our growers have championed the efficient and economic use of water for many years. Dutch growers, for example, use just 4 litres of water per kilogram of tomatoes. Compare this with Spain, where each kilogram takes 60 litres to produce.
where we are now
Our growers collect rainwater and use it to irrigate their plants. This rainwater is purified, and nutrients are added in. Any water that is not absorbed by the plants is collected and reused. A couple of our growers have a water buffer which they use in the event of extreme rainfall.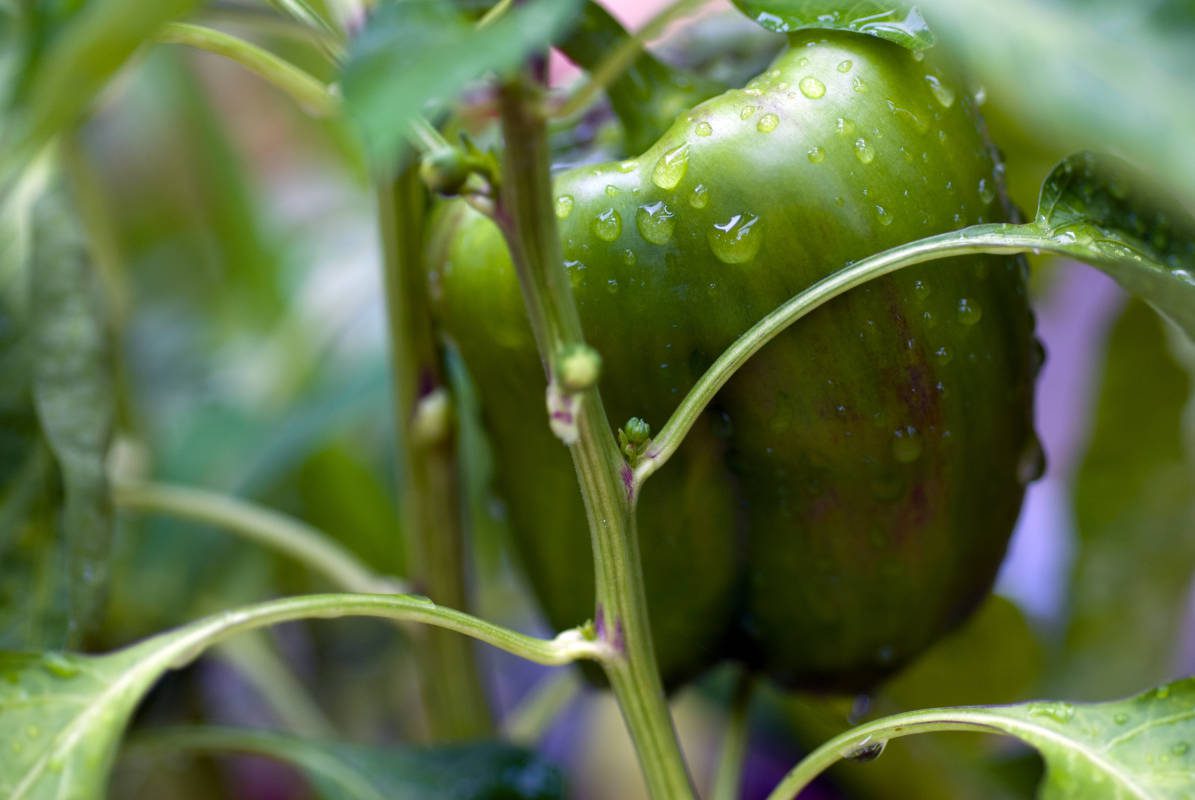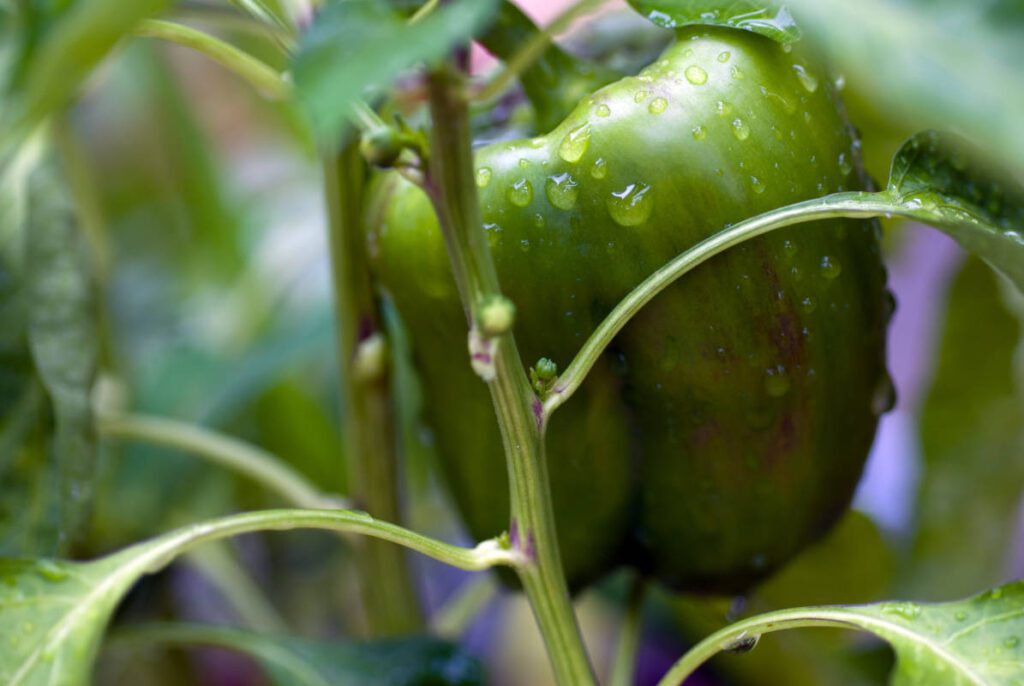 how we tackle this
All our growers recirculate any irrigation water that is not taken up by the plants. But we are also partaking in a number of other initiatives for storing water or obtaining water from other sources.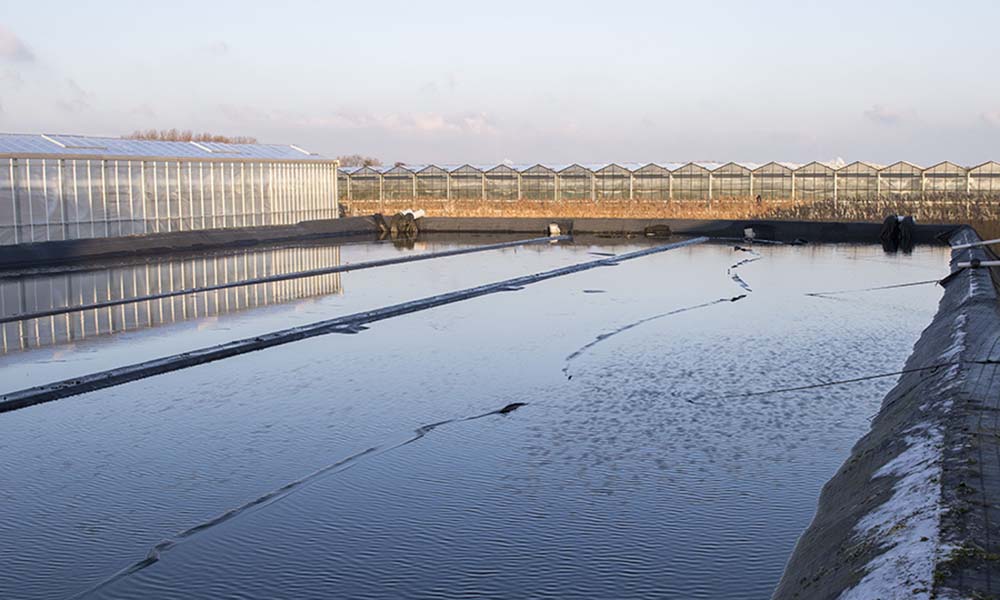 One aubergine grower in Zevenbergen stores water underground. This means that not a single drop is wasted if his reservoir is full or if it overflows in the event of extreme rainfall. In a dry period, the rainwater stored underground is pumped up to the surface, filtered and used to water the aubergine plants.
Pointed pepper grower Van der Lans and aubergine grower De Jong in Dinteloord use residual water from beet sugar production. Sugar beet consists of 70% water. The Cosun sugar factory purifies the water released from the beets and stores the cleaned water in underground tanks. From there it runs through pipes to the growing sites where they use it to water their plants.