Growers United contributes to the sustainable goals of the United Nations (UN). "Together with our vegetable growers, we aim to use a completely circular, fair and healthy production process before 2040,' says Perry Dekkers, commercial director of Growers United. "To meet this ambition and reach our goals, we use innovative tools, like the HortiFootPrint and our sustainable dashboard. These help us to monitor the development of our sustainable goals. Through sharing insights, we are working together towards a healthy and happy future.'
The sustainable goals of Glastuinbouw Nederland
In 2015, 193 members of the UN agreed on seventeen global goals for sustainable development, known as the "Sustainable Development Goals'. One of these goals leads to reducing our impact on the planet. To meet the agreements, stimulating a circular economy is crucial. As only through circular entrepreneurship can we limit our CO2 emission by 20%. Fllowing the development goals of the UN, sector organisation Glastuinbouw Nederland also focuses on several sustainbale goals.
Through various initiatives, the sector works towards a completely climate-neutral production in 2040. "Kas als Energiebron' for example, where the sector, the ministry of agriculture, nature and food and Wageningen University are working closely together. The Dutch greenhouse horticulture sector is at the forefront of using geothermal energy as an important energy source, to reach climate goals. The growers of Growers United too, increasingly use geothermal heating. In addition, the sector invests in sustainable CO2 supply (an essential resource in greenhouse horticulture) from waste processing and industry.
Sustainable Together in three conscious steps
When producing of their fresh vegetables, the growers of Growers United select sustainable solutions. "Throughout the process of a small seed to fresh produce in the supermarkets, we are continuously making conscious choices,' says Perry. "˜As only by working together we can keep this planet healthy and happy. We call this Sustainable Together.' That is why our growers focus on three important points:
Less Impact. Through using essential resources and energy from sustainable sources in a controlled way, less is being wasted. 37% of our growers are currently connected to a sustainable energy source, and in 2025 this percentage will be 90%. Our irrigation water is being 100% recirculated and the nutrients are reused. In addition, we protect our crops through using natural pest control, like insects.
Reduce Waste. We aim to minimise our waste streams and find new purposes for what is left. And for our packaging, we always search for the most sustainable alternatives that are currently available. For its production, we use 100% recycled materials, after which 90% of our packaging can be recycled.
Healthy people. Not only do we care for the safety, health and wellbeing of our colleagues, but also of our clients and consumers.
"We want to encourage eating healthy food. Together with retailers, we discuss how we can simulate consumers to eat more fresh vegetables, so our products have a postitve effect on a healthy society. We achieve this by sharing inspiring and delicious recipes, and through marketing in supermarkets.'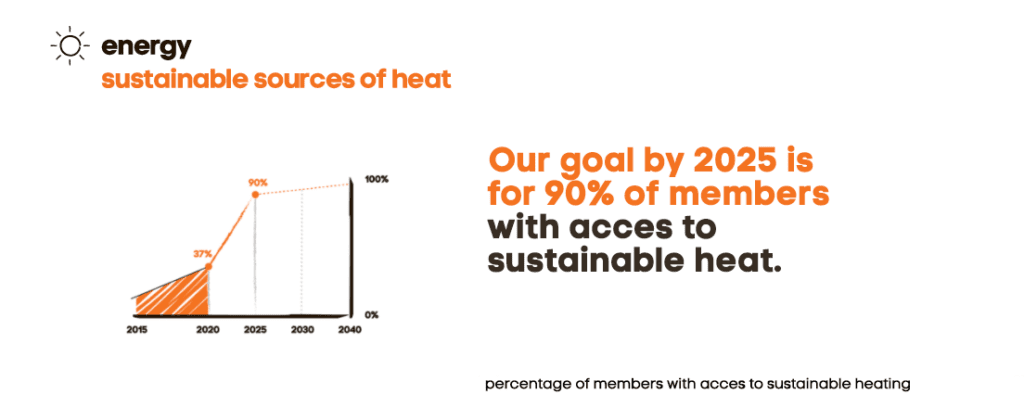 At Growers United, transparency is key
To measure is to know. "To monitor the sustainable development of our growers, we use innovative tools,' Perry explains. "HortiFootPrint for example, is a clear calculation method to objectively measure each step and to show the results in a score. Numerous growers of Growerse United are currently taking part in a pilot, that will be completed this summer. The next step is that all our growers start using this internationally recognised calculation method. The insights we gain from this, will help us reach our goals.
"Our data-driven sustainable dashboard also shows us the current status of things. Where do our growers achieve success and where can we improve? By sharing information, we become wiser together. It helps us to gradually find the fastest route to our sustainable goals that we have put on the agenda for 2025.'
Growers United focuses on a healthy and happy future. Curious to learn more about our sustainable solutions? Stay informed at growersunited.nl/en/ sustainability or get in touch, via marketing@growersunited.nl or +31 (0)174 238 000.